In this blog post we will boldly go where most haven't gone before: The Attic.
When was the last time you ventured forth into the dark, creepy-crawly space of your aforementioned attic? For most of us, the idea of adventuring into the unknown no-go zone is a "whole lotta nope". Subject to spiders, oodles of dust, mold, rodents, birds, ghosts, ghouls and more – this area of our homes isn't usually making much of a statement. Although we are prone to leaving this area untouched rather than to tackle any forthcoming issues head on, you might second-guess sweeping your attic issues under the proverbial rug after this read.
EXHIBIT A - SIGNS OF RODENT INFESTATION IN AN ATTIC
What you don't know won't hurt you, right? WRONG. Pesky rodents love a great hiding spot to camp out in, and your attic fits the bill perfectly. If you suspect there are rodents taking up rent in your attic without your permission, you should act fast. They can destroy insulation and leave feces in the attic, which has the possibility of containing deadly serious Hantavirus ("Thanks, bud! You're the worst tenant ever!").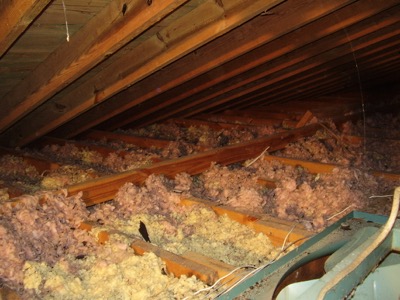 What is Hantavirus?
Hantavirus is a virus that is found in the urine, saliva, or droppings of infected rodents. It causes a rare but serious disease affecting the lungs and entire pulmonary system. The virus does not remain active for long once outside of its host — less than 1 week outdoors and a few hours when exposed to direct sunlight.
How does Hantavirus affect humans?
Hantavirus pulmonary syndrome affects humans in a great way if contracted. Symptoms appear within one to five weeks of from exposure. At least 50% of humans who contract this disease are affected fatally. The disease begins as a flu-like illness, experiencing fever, chills, muscle aches, headaches, nausea, vomiting, shortness of breath, rapid heartbeat and gastrointestinal problems. However, the disease progresses rapidly and infected people experience an abnormal fall in blood pressure and their lungs will fill with fluid. Severe respiratory failure, resulting in death, can occur within a few days of the early stage symptoms.
Removal and Remediation
Rodent removal services consists of several phases of remediation: cleanup and decontamination involves removing feces and soiled/contaminated insulation or dead animals, proofing to block out any access points for re-entry, and (if necessary) re-blown insulation. Proofing the attic must be completed in a fashion which preserves air flow to ensure that moisture does not build up in the attic – since mold and mildew carry their very own set of damages and health risks (more on that later!). During cleanup and decontamination, we will also be able to thoroughly inspect for mold and mildew damage.
The great thing about BugMaster's infestation and insulation recovery is that we are a one-stop shop. In many cases, you will need to search out and hire separate professional services for rodent control and for insulation recovery. With BugMaster, we are able to handle all your needs under one roof, which makes for an experience which is far more efficient and less expensive.
If rodent infestation has rendered your insulation useless, or if inspection realizes you have vermiculite insulation installed which contains extremely dangerous asbestos fibres, we are able to remove and re-blow fresh insulation to keep you at code and health standards – either cellulose or fibreglass options are available.
EXHIBIT B - MOLD AND MILDEW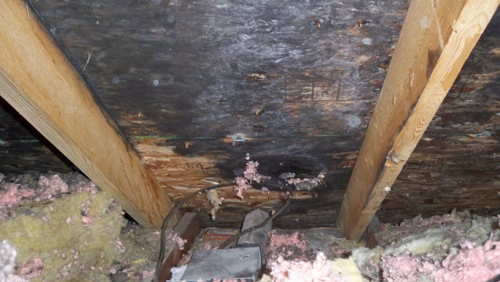 Think of a poorly cared for attic as the amazon jungle: SO. MANY. DANGERS. Next on our list offenders is mold contamination.
Mold: "The slow creeper". Almost every indoor environment EXISTING contains mold in low levels. Improperly installed or deteriorated bathroom vent tubes, insulation clogged soffits, all have the potential to promote mold growth in the attic. Unknown to many is that mold can proliferate under warm or cold conditions (just check the outdated cheese in the refrigerator). Over time, mold can cause major structural damage as the raw wood is digested, thereby weakening the load bearing capability. Visible mold is like a big green neon WARNING sign that should not go untended. Aside from structural damages and deteriorating indoor air quality, molds can produce toxins that can cause serious health risks in both humans and pets. Symptoms are often masked as allergies, colds and flu's. All the while, these harmful spores have the potential to seriously hurt our lungs and immune system. If you have any suspicions of foul play caused by mold, the best way to confirm or deny is to let our expert mold remediation technicians come out and give your entire home a thorough inspection. If we find mold, we come up with a treatment plan that will get rid of it, prevent it from coming back, and fit your budget.
The remediation process involves killing mold growth on the roof sheathing and trusses. This is a chemical treatment designed to suffocate the spores and eliminate further growth. After drying, the exposed timbers in the full attic area are treated with a spray on borate "sealer" that will not allow mold to attach itself to the wood. In severe cases it may be necessary to scrape the affected timbers. Oh, and our treatment is 100% guaranteed in any treated areas for 5 years, meaning if your mold comes back, so do we. Our technicians will also advise you on how to correct your ventilation issues to ensure that the moisture and the mold never return.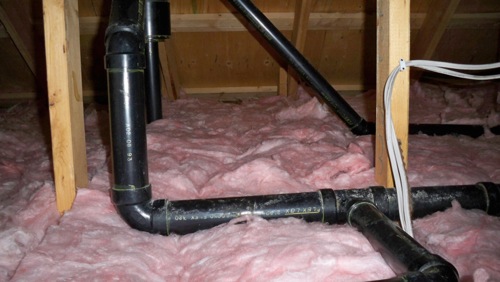 EXHIBIT C - VERMICULITE AND ITS SICK AND TWISTED SIDEKICK: ASBESTOS
Oh, boy. A doozy. Even hearing the name asbestos instils an unsettling tone. Feared by many, asbestos is not to be taken lightly. WorkSafe BC has launched the website, aptly named www.hiddenkiller.ca. Now that's an indication as to how dangerous this hazardous material is deemed by their standards.
Asbestos is a naturally occurring fibrous material that was a popular building material from the 1950s to 1990s. It was used extensively because it is an insulator, has good fire protection properties, has tensile strength, and is resistant to chemical erosion. Unfortunately, it's hard to know if you're working with asbestos because it is often mixed with other materials. However, if you work in a building built before 1990, it's likely that at least some parts of the building will contain asbestos. (source: www.hiddenkiller.ca)
Vermiculite is a light-weight, fire-resistant material. It has been used in numerous products, including insulation for attics and walls. If you have vermiculite insulation in your home, you should assume this material is contaminated with asbestos, unless appropriate sampling by a qualified person determines otherwise. (source: www.hiddenkiller.ca)
So, great, my outdated attic is covered in vermiculite. Now what? The solution is pretty simple on your part. Removing asbestos-containing materials considers many steps that must be taken throughout the process of remediation. However, the good part is you can leave all that to us!


We will go through the motions from start to finish using our high-tech vermiculite removal equipment and ensuring every measure is taken with great consideration to our WorkSafe BC-approved Health and Safety policy. By completion, your attic will be left 100% sanitized and in like-new conditions.
Attic Vac Vermiculite Removal Vacuum System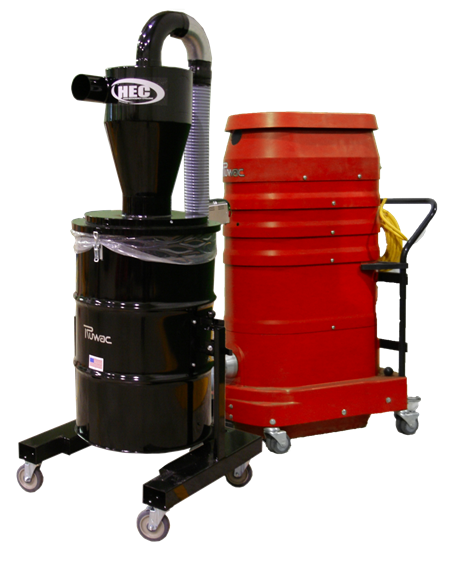 Please stay tuned for the arrival of our sister website, Insulationmaster.com, for additional details on vermiculite removal! If you have any questions, please feel free to contact us. We are very proud to bring you this new service. In the meantime, please do not hesitate to call us for any vermiculite needs.